So this is somewhat old news, but shoulder pads have made a comeback. I've yet to see them much on Main Street, USA but they've definitely been revived on the runways and can be seen on many celebrities. The difference between the shoulder pads of 2009 and the ill-fated 80s shoulderpads, is the sharper silhouette with more structure. The shoulder pads of the Dynasty-era were akin to loosely fitted suits with boxy jackets. I think the shoulderpads of 2009 are definitely more wearable but we'll see if they catch on.

Here are some images I scrounged up.
Shoulder pads could be seen all over the Fall 2009 runways from Calvin Klein and 3.1 Phillip Lim to Louis Vuitton and Dolce and Gabbanna: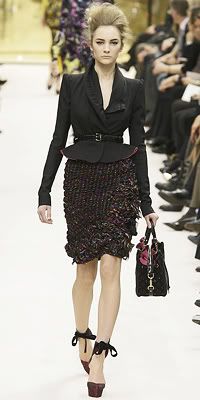 From Louis Vuitton's Fall 2009 Runway Collection (Source: InStyle)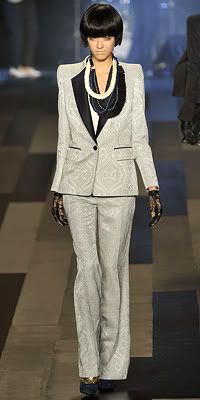 Look from 3.1 Phillip Lim's Fall 2009 Runway Show
(Source:
InStyle
)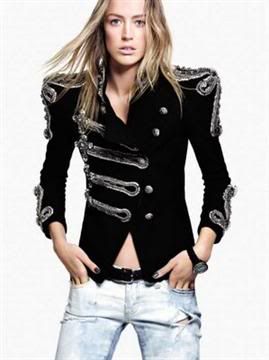 The ubiquitous Balmain military jacket seen on everyone from Beyonce to Rihanna.
(Source:
Examiner.com
)
Here are some shots of celebrities in shoulder pads: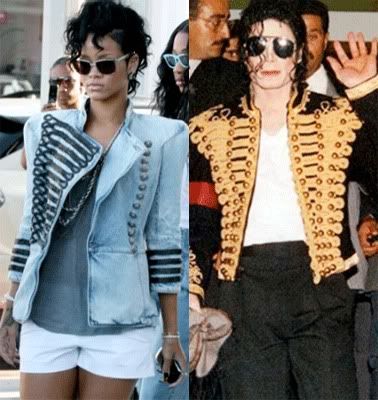 Rihanna in a Balmain Jacket. You can definitely see the influence of Michael Jackson. These must be flying after the untimely death of the King of Pop.
(Source:
Uncle Sam's Army Navy Outfitters
)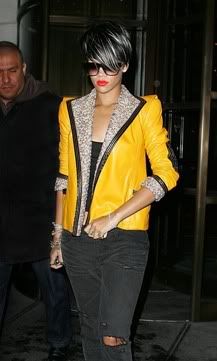 Another snapshot of Rihanna in shoulderpads. She seems to never go without them anymore.
(Source:
Sweet Fuzz
)
Many believe that Victoria Beckham started the trend among celebrities. What do you think? In any case, she definitely rocks it!
(Source:
TheFind Buzz
)
In case you are feeling crafty and want to update your own wardrobe with shoulderpads, here are some tutorials on how to make your own: