Ever since I saw a skirt made from neckties in a small boutique in Annapolis, MD, I've been in love with the menswear accessory. Who knew that it was so versatile? One of the current trends in fashion is sustainability and creating fashion through "upcycling"--taking a used garment and refashioning it into something even better.
Years ago, I bought a box over 250 neckties off of Ebay for a steal and ever since I've been crafting skirts, purses, pins, etc. Most of these items have been given away as presents, but I'd like to share various necktie fashions/crafts I've found on the internet.
Let's start off with some more traditional necktie crafts: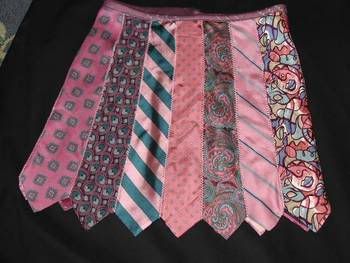 The necktie skirt! Every crafty fashionista has tried their hand at this one. It's easy to make but is always a conversation starter when you go out. This one was found here.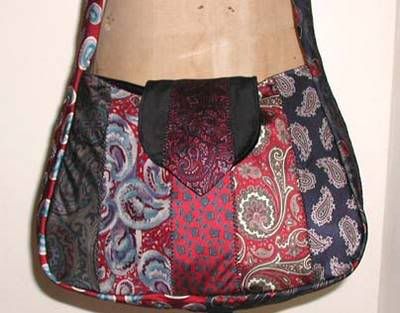 This necktie shoulder bag is so stylish and fun and you can learn how to make it too, because the creator has included a tutorial here.
And, of course, the necktie d-ring belt! I remember these gaining in popularity earlier in this decade. You could even find them at Old Navy. This one was found here.
Necktie flower brooches! So cute! I love this idea and it looks pretty simple to recreate. This was originally posted here.
Neckties can also look very couture...check these out!
I love love LOVE this! There is also a tutorial on how to create the feathered/ruffled technique with the neckties if you go here.
And here's another necktie gown, but with a totally different style. Originally posted here.
And, now, just for the cuteness factor:
A kitty in a necktie! Found it here.